TCS Share Price: TCS (Tata Consultancy Services) misses the estimate quoted by analysts in its quarterly earnings as of June 30, 2022. As the share price tumbled on the morning of 11th July, what should be the next move of investors?
TCS Share Price on 11th July, 2022:
Stock price of TCS dived by nearly 4.7 percent, making the per share price Rs. 3,111 amid weak market scenario. The company displayed a CC (constant currency) revenue growth rate of 3.5 % in its June quarter, which is quite weak in comparison to the 14.3 % growth in the previous quarter. Attrition weighs down the company, making investors worry. Between April and June this year, the company added 14,136 new employees in its pay rolls. Analysts have mixed opinions in their assessment of the IT firm's quarterly performance.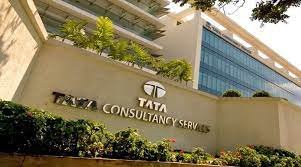 Kotak Securities, the brokerage firm, has asserted that their "revenue estimates are based on global IT spending growth of 8% in CY2022/ FY2023E and 3-4% in CY2023/ FY2024. They expect TCS to reach a fair value of at least Rs. 3,400 per share.
JM Financial Analysts have trimmed their estimated price for TCS after the Q1 results. From 3,700 for a single share, they have reduced the price by Rs. 100 per share.
Based on today's TCS share price, Edelweiss encourages investors to keep investing their money on TCS and sets a target price of Rs 5,000 for a single share: "Retain 'BUY' with an unchanged TP of INR 5,000 based on a valuation rollover to Q3FY24E."
Read more: