National Sports Day 2022: Every year, 29th August is celebrated as Rashtriya Khel Divas in India with the aim to honour the national sports teams, the country's athletes, and the sports traditions that have glorified the nation and earned us respect. On National Sports Day 2022, here's everything you need to know about the history and importance of this day. Stay tuned to this post on Money Niyantran till the end and don't forget to follow us for latest sports updates.
Why is 29th Aug celebrated as National Sports Day?
On National Sports Day 2022, let's learn about the origin of this special day and its importance. 29th Aug is observed as National Sports Day as it marks the birth anniversary of Major Dhyan Chand who was born on 29th Aug, 1905. National Sports Day pays tribute to the world-famous Indian hockey player who guided his team to winning the prestigious Gold Medal in the Olympics in 1928, 1932 and once again in 1936. Rashtriya Khel Divas was celebrated for the first time in 2012 with the motive to honour sportsmanship and inspire the young generation to participate in various sports.
On this occasion, the President gives away several sports awards named after the hockey legend- Major Dhyan Chand Khel Ratna Award and Dhyan Chand Awards. There is also a stadium after his name- the Major Dhyan Chand Stadium in Delhi.
National Sports Day 2022: Quotes
"If I, being a mother of two, can win a medal, so can you all. Take me as an example and don't give up." – Mary Kom
"When people throw stones at you, turn them into milestones." – Sachin Tendulkar
"You dream. You plan. You reach. There will be obstacles. There will be doubters. There will be mistakes. But with hard work, with belief, with confidence and trust in yourself and those around you, there are no limits." – Michael Phelps
"Your dreams are what define your individuality. They have the power to give you wings and make you fly high." – PV Sindhu
"Champions keep playing until they get it right." – Billie Jean King
National Sports Day 2022: Heartfelt Messages and WhatsApp Wishes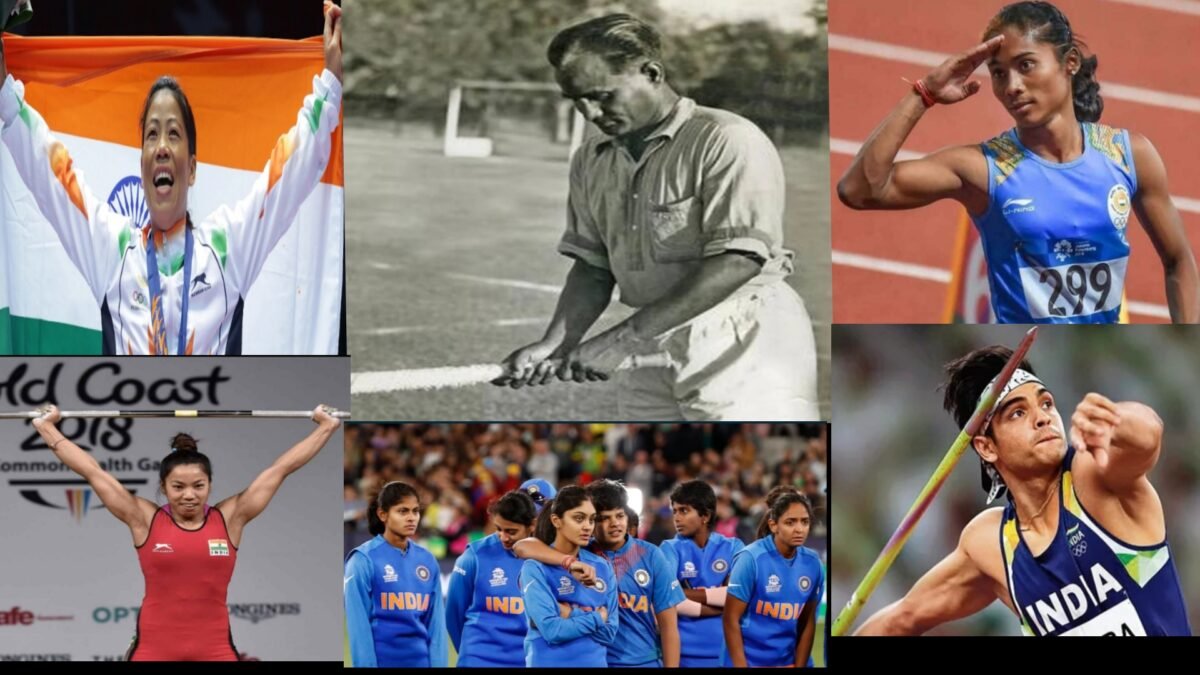 On National Sports Day 2022, I send my regards to you and all sports enthusiasts who have dedicated their lives to bring glory to the country. Salute to all sports star!
Don't feel heartbroken on hard days as they will bring out the best in you and help you become a champion. Happy National Sports Day 2022, dear athlete!
On this Rashtriya Khel Divas, I wish you all the best in your journey as a sportsman. Always remember that winning is not everything. Participating in the game and giving your best is all that matters.
Persistence and perseverance will help you achieve your goals. Stay focused and Happy National Sports Day!
On this auspicious day meant to celebrate the amazing spirit of sportsmanship, I thank all national sports personalities for representing India globally. Happy Rashtriya Khel Divas 2022 to every athlete out there!
Read More on Money Niyantran: