KR Choksey has recommended investors to purchase rating on the ITC stock with the target of ITC share price at Rs. 325. In his words: "While ESG concerns over ITC have not completely died from the global investor's side, the local investors have started accepting that this is the reality of this particular business. It will have its own challenges but at the same time it has a larger outlook with their FMCG business, Agri business, IT business, commodity as well as hotel business."
ITC has great prospects of growth from all business segments. Even if the share market wasn't in favor of ITC for some time, it has a strong potential of growth with its Agri business, FMCG business, IT business and paper boards business. As per Devan Choksey, the MD of KR Choksey Holdings Pvt Ltd., all business ventures of ITC continue to be strong proportions. ICICI Securities, the famous research firm, strongly believes that ITC share price will increase impressively and will surpass the  expected performance.
The FMCG portfolio's consumer spend of ITC has exceeded INR 240,000 Mn yearly reaching more than 200 million families in India. The focus of the portfolio is to strengthen core brands, target adjacent segments with the help of big brands and enter those categories that have the potential of fuelling future growth. The Agri business of ITC is among the biggest exporters of Agri-based commodities in India. The amount of agricultural products it sources from 22 states is at least 4 Mn tones. The business of ITC is multiplying its Value-added Agri products (VAAP) portfolio which includes Coffee, Spices, Processed Fruits, and Frozen Fish in addition to several other products for export and domestic markets.
The company has launched multiple brands such as Sunfeast, Aashirvaad, Mangaldeep, and Classmate that are all popular brands in their respective segments. To cater to the evolving smoking habits of consumers, the company has also introduced diverse variants in the cigarette segment. Some of these launches are Classic Connect, Gold Flake Kings Mixpod, Gold Flake Indie Mint, Wills Protech, Wave Boss, Gold Flake Neo SMART Filter, Capstan Excel, Flake Nova, and American Club Smash.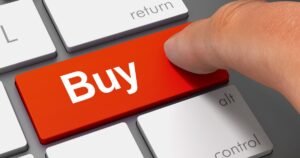 ITC share price is likely to increase as ITC is using Sum of the parts or SOP approach hinting at 12.2x EV per EBITDA on approximately FY24E EBITDA in the Cigarettes Industry. As per KR Choksey's predictions, ITC share price will soon reach the Rs 325 target for each share.
ITC share price reached its 52-week high on 1st July, 2022 at Rs. 285 and touched 52-week low on 9th July, 2021 at Rs. 200.85. Currently, ITC is trading at 2.39 % less than its significant high of 52 weeks and 45.28 % above the 52-week low. Based on its trading with 1,000,516 shares, in comparison to ITC 30-day average of 577,715 shares, there is an increase by 73.18 percent. Market capitalization of ITC at present is worth Rs. 360,021.14 crore.
Read more: