|| German musician Oskar Sala, Google Doodle Oskar Sala, Friedrich Trautwein, German Museum of Contemporary Technology, Mixtur Trotonium ||
On 18th July, 2022, Google Doodle paid tribute to Oskar Sala, the renowned German musician who created the Mixtur – Trautonium instrument paved the path for electronic music. On his birth anniversary, let us learn about the extra-ordinary contributions of German musician Oskar Sala to modern music.
German musician Oskar Sala Biography:
Born in Germary's Greiz on 18th July, 1910, Oskar Sala was surrounded by music enthusiasts and musicians from a very young age. As a kid, German musician Oskar Sala learnt several instruments like violin and piano. There were multiple musicians in his family and he always receieved the encouragement to become a musician.
When Friedrich Trautwein invented an interesting instrument in 1930, Oskar Sala got intrigued to explore the capabilities of the instrument. Named the 'Trautonium', the instrument featured a metal place and a resistor to create sound waves electronically. At present times, the synthesizer is used by musicians to create electronic music and Trautonium along with other music instruments discovered after it, was precursor to the modern-day electronic devices and magical synthesizers of today.
German musician Oskar Sala was profoundly inspired by the unique sounds that the Trautonium instrument could create. In fact, he was so passionate about it that he was only musician at that time who could master the novel instrument. He also started performing in public concerts to introduce the Trautonium to the music lovers.
As far as his educational qualifications are concerned, German musician Oskar Sala studied Physics in the University of Berlin. His education gave him the impetus to collaborate with Trautwein and together they enhanced the Trautonium, with more capabilities. This collaborate venture led the foundation stone for the creation of the iconic Mixtur Trotonium – named aptly after its ability of mixing various sound waves at the same time.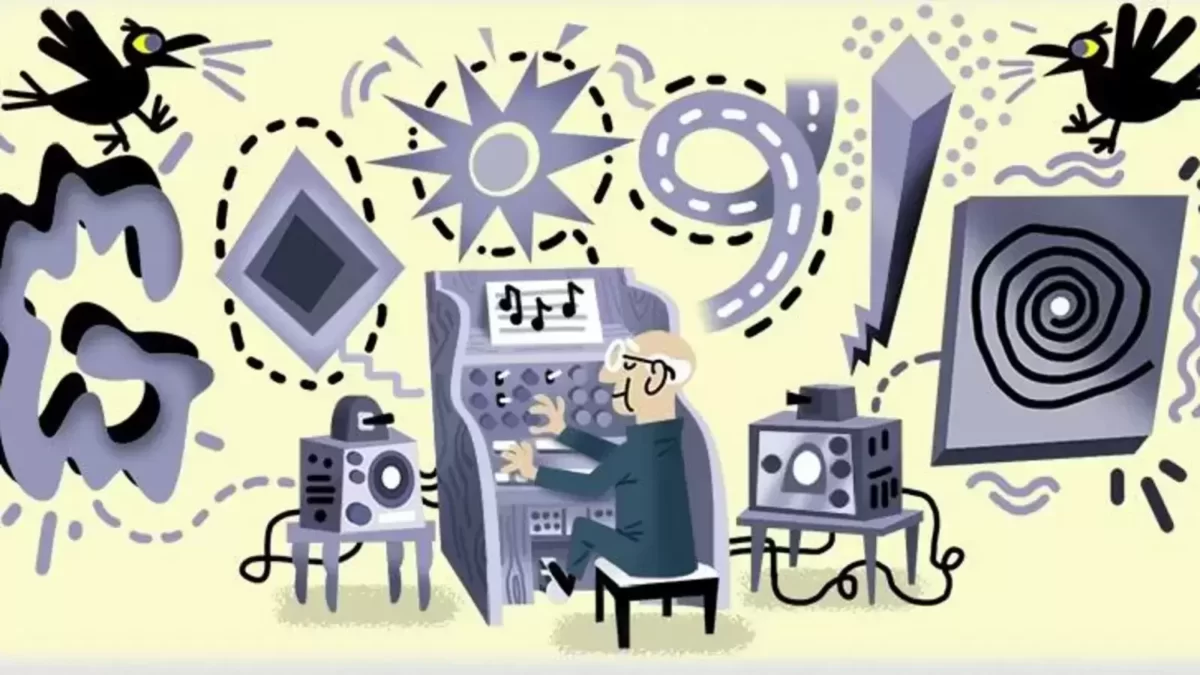 Post the debut of the Mixtur Trotonium in 1952, German musician Oskar Sala recorded several albums with it. For the rest of his life, he never stopped working on the Mixtur Trotonium to improve and develop it. Before he breathed his last in 2002, he trained Peter Pichler on playing the instrument. The original and the first Mixtur Trotonium is a piece of history and therefire, preserved in the German Museum of Contemporary Technology.
German musician Oskar Sala honored by Google Doodle:
To celebrate the legacy of German musician Oskar Sala, Google Doodle depicts an illustration of the legend himself, playing his Mixtur Trotonium. Just like the instrument could produce multiple sounds, each alphabet in 'Google' is presented in a different style today.
Read More on Money Niyantran: