If you are looking for latest sports updates in India today, you have come to the right place. Let us find out what's new in different sporting events without further delay:
Asian under- 14 tournament:
The Asian under- 14 tennis tournament's semi-finals took place on Thursday in Baliawas. Tavish Pahw, the fourth seed, beat Om Verma, top sead, by 6-4 in the semi final game. Tapvish will compete with Prakaash Sarran, wild card entry who beat Rudra Batham and secured his position in the finals.
In the Women's Tennis, Vennela Gaarugupati, wild card player, beat Lakshmi Purmani and will compete against Aleena Farid for the trophy.
Chandigarh boxers bagged remarkable victories at youth boxing nationals:
On the very opening day of 5th Youth Women's and Men's National Boxing Championship, four boxers from Chandigarh have registered comprehensive wins, under the leadership of Rohit Chamoli, 2021 Asian Junior Champion.
Rohit defeated Tushar Dhruv from Chhattisgarh quite easily by 5:0 margin. Other than Rohit, Neha, Parineeta Sheoran and Ashish Kumar have also performed impressively. From Maharshatra, Simran Verma, Niraj Rajbhar and Devika Ghorpade have made significant progress. Dolly, Sanjana and Siya from Delhi also got qualified to the next round. From Uttar Pradesh, three women boxers and four men boxers have secured RSC victories against their opponents.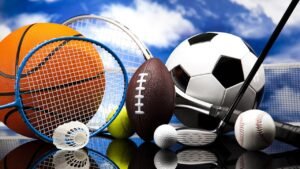 Sharma, Lahiri struggles to get a good start at the Scottish Open:
Subhankar Sharma from India had a decent start with three balls in the first five hotels at Genesis Scottish Open on Thursday. Mito Pereira, another player in the group, shot 4-under 66 at the Renaissance Golf Club. Anirban Lahiri, in an attempt to secure his position in the next week's Scottish Open, got three birdies in a row.
Vani Kapoor was at T-56 while Tvesa Malik got just one birdie and is now under the pressure of performing well in the second round to continue playing in the upcoming rounds.

Be the first one to get live sports coverage and read latest sports updates.
Read more: