Rashmika Mandanna is one of the prettiest and most talented actresses in the South Film Industry at present. The brilliant actress is in the peak of her career and she opens up about her wonderful experiences of getting the chance to work with megastars like Amitabh Bachchan and Allu Arjun. Stay tuned to this article on Money Niyantran till the end to find out how much Rashmika enjoyed acting opposite geniuses like Amitabh Bachchan and Allu Arjun.
Rashmika Mandanna is excited about her 1st Bollywood movie
Rashmika Mandanna, South film industry's beautiful actress, will be seen in a lead role in Goodbye, along with legendary actor Amitabh Bachchan. This is going to be her Bollywood debut and the film is all set to be released on 7th October, 2022. The talented actress has also worked with Allu Arjun in Pushpa, a movie that gained huge popularity and her role was quite appreciated.
Rashmika Mandanna calls Allu Arjun and Amitabh Bachchan "icons of Indian cinema"
On being asked what she liked about working with veteran actor Amitabh Bachchan, Rashmika Mandanna expressed herself in the following words: "We started shooting on my birthday and I met him for the first time then. I remember this day very clearly as I was waiting for him since I waste to say hey. While I was standing in the corner, he crossed me and he went away…I wanted to introduce myself but of course, sir was busy thinking about the scene and what to do and not to do. But finally, I introduced myself and took a breath."
She further stated how privileged she considers herself to be given the opportunity to work with great personalities like Allu Arjun and Amitabh Bachchan. "I am living my dream of working with two icons of Indian cinema…With Allu Arjun sir, I start Pushpa 2 in a couple of days. But right now, having this trailer out in front of the audience with Bachchan sir, what can I say…"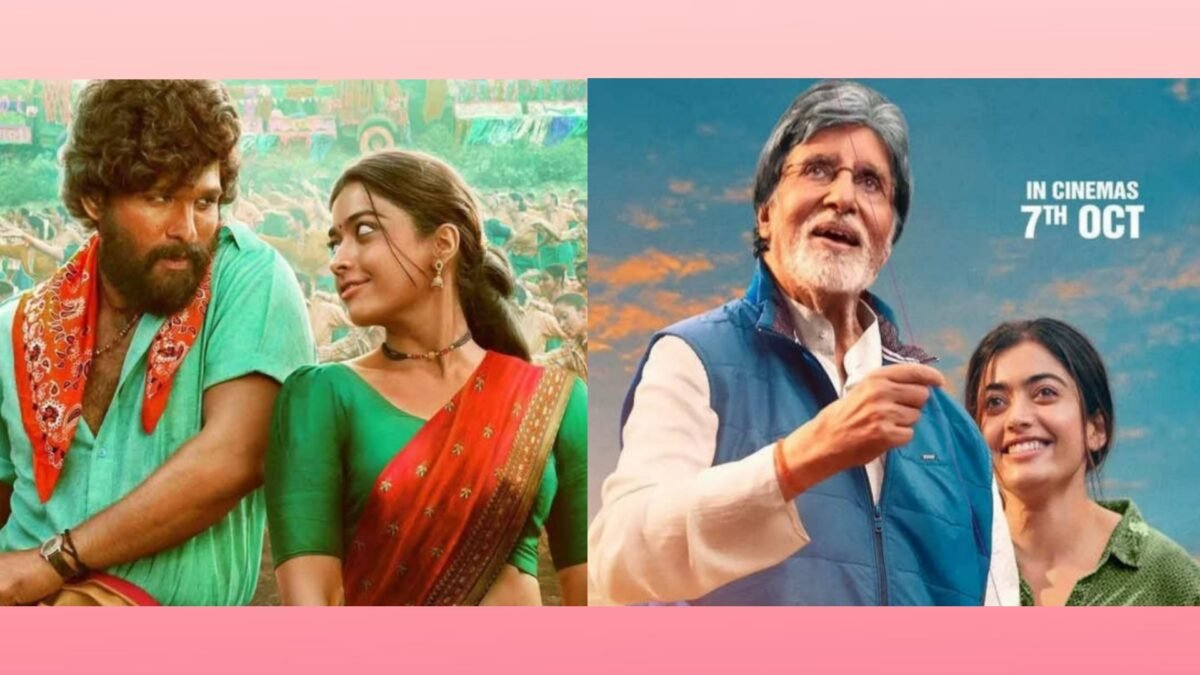 Rashmika Mandanna and Amitabh Bachchan's GoodBye
The Bollywood emperor Amitabh Bachchan's new movie is about to hit the theatre in the upcoming festive season. To add to the excitement of fans, Rashmika Mandanna will be playing the role of his daughter in Goodbye. Goodbye is a family drama and a heartwarming tale to watch with family members. The storyline of the film revolves around family values, self-discovery and the importance of enjoying the little moments in life.
Read More on Money Niyantran: