Google Doodle celebrates the 96th birth anniversary of Bhupen Hazarika on 8th Sept, 2022. Famous known as 'Sudhakantha', the gifted musician has enriched the Hindi music industry for six decades. As Google Doodle reminds us of the legend, read this post on Money Niyantran to learn all about Bhupen Hazarika.
Music Maestro Bhupen Hazarika's Early Life
Bhupen Hazarika was born on 8th Sept, 1926 in Assam Sadiya District, a small village on the bank of Brahmaputra, the lifeline of Assam. He was Shantipriya Hazarika and Nilakanta Hazarika's eldest child followed by nine siblings. From an early age, he was drawn towards folktales and songs. His mother deserves credit for being the first musical inspiration in his life who introduced the young Bhupen to the mesmerizing world of traditional music.
When he was only 10 years old, Jyotiprasad Agarwala and Bishnu Prasad noticed his talent at a music function. They launched him and Bhupen Hazarika recorded the first song of his life in 1936 in the city of Kolkata. By the time he turned 12, he was recording and writing songs for big films like Indramalati.
Achievements of Bhupen Hazarika in Academics
Bhupen Hazarika was as brilliant in studies as he was in music. He did his masters in political science in 1946 from BHU. On receiving an international scholarship in 1949, he went to pursue PhD in the Columbia University. His impressive thesis was on the following topic: "Proposals for Preparing India's Basic Education to use Audio-Visual Techniques in Adult Education." He was also elected the MLA of Assam in 1967.
Bhupen Hazarika's Remarkable Contributions to Music
After he returned from the US, he dedicated his time to increasing the popularity of Assamese folk songs and also fought against casteism through his music. He also sang in super-hit Bollywood movies like Daman, Ek Pal and Rudaali. Bhupen Hazarika has been honoured with several prestigious awards like Padma Bhushan, Padma Shri, Sangeet Natak Akademi Award and Dadasaheb Phalke Award.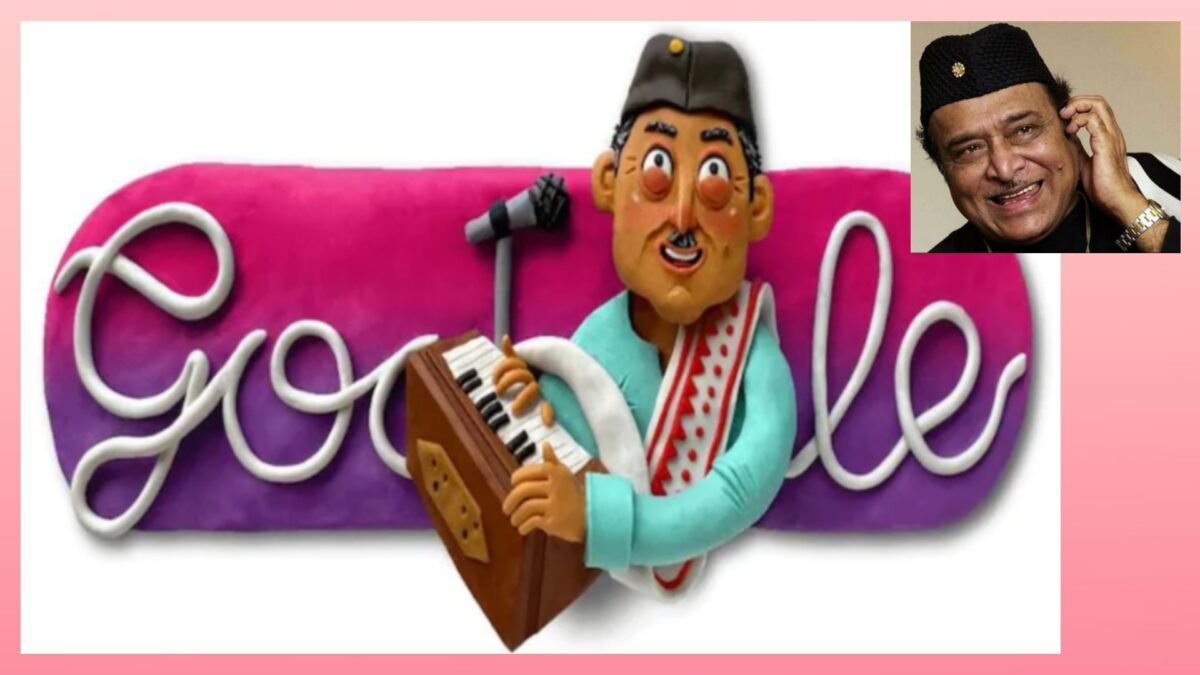 Google Doodle Honours Bhupen Hazarika
Bhupen Hazarika left the mortal world in 2004. Google Doodle celebrates his birthday on 8th September. Illustrated by Rutuja Mali, a Mumbai-based artist, the artwork displays Hazarika's work. It is significant as it intends to popularize the folk music and cinema of Assam.  Mali is hopeful that after going through his Google Doodle "people get curious to learn more about Dr. Bhupen Hazarika and his work and revisit some of his songs."
Read More on Money Niyantran: