Ranveer Singh makes startup investment in SUGAR Cosmetics: One of the leading beauty companies in India, SUGAR Cosmetics, and a cult favorite among Millennial and Gen Z consumers, has formally announced the name of its newest investor on 4th Sept, 2022 (Sunday). Ranveer Ringh, the Bollywood heartthrob, has partnered with SUGAR Cosmetics and you can find out all about it on Money Niyantran. So, stay tuned to this post till the end and don't forget to follow us for latest celebrity news.
Ranveer Singh Joins Beauty Care Startup SUGAR Cosmetics
Ranveer Singh is one of the leading actors in the Hindi Film Industry and a youth icon. SUGAR Cosmetics is the fastest-growing beauty brand that manufactures premium products for Indian women. It began its journey in 2015 as a D2C brand and began offline trading in 2017. Presently, the brand's annual sales exceeds Rs. 550 crore and it has physical stores in 550 cities.
As Ranveer has a huge fan following, the partnership between Ranveer and SUGAR is expected to boost sales and increase SUGAR's popularity, especially among the millennial audience of the country. As far as the financial details of the Ranveer Singh's investment are concerned, the company hasn't disclosed that information.
CEO of SUGAR Cosmetics Officially Welcomes Ranveer
Vineeta Singh, the CEO and Cofounder of SUGAR Cosmetics, has shared how elated she is to welcome Ranveer Singh to the company. Considering Ranveer the perfect investor for the brand, Vineeta Singh shared her thoughts: "SUGAR is the makeup of choice for bold, independent women who refuse to be stereotyped into roles and if someone shares the same DNA as ours, it is Ranveer! His personality of being bold, quirky, and vibrant makes the partnership a natural fit." She further added that having him onboard will open novel pathways for the company and help SUGAR Cosmetics establish a deeper bond with the customers.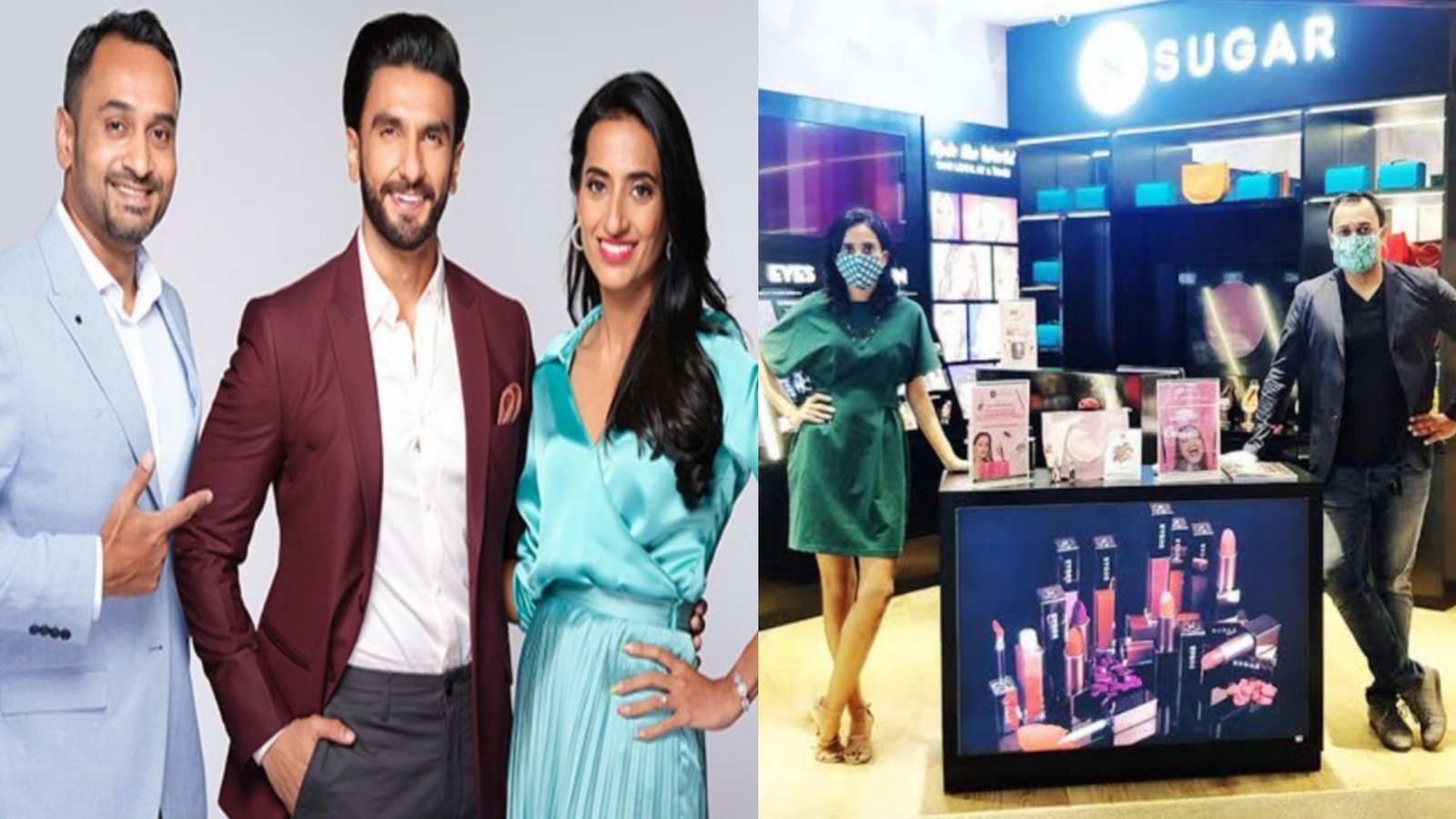 Ranveer Singh's Remarkable Speech
Elated about the new collaboration, Ranveer Singh has made the following statement: "Defying the conventional has been embedded in my DNA and I take pride in partnering with a brand that believes in empowering women. I have admired SUGAR's ability to build a tremendous fan-following over the years and I'm excited to be a part of this journey and help the brand achieve its mission of providing Indian women access to premium and quality makeup products specially formulated for them.
Read More on Money Niyantran: