The first images taken by James Webb Telescope of the universe have become immensely popular on the internet. Recently, the telescope has captured beautiful photos of Jupiter in all its glory. NASA now offers space fans an interesting way of experiencing James Webb's observations in the form of soundscapes with the help of sonification. Stay tuned to this post on Money Niyantran till the end to know all about it.
It's Now Possible to Hear James Webb Telescope's Space Images
We've all seen pictures, but have you ever heard a picture? James Webb Telescope has achieved this miracle. NASA scientists joined hands with musicians to turn James Webb Telescope's space imagery into soothing music. NASA is offering space enthusiasts a unique opportunity to envoy James Webb's images in the form of audio tracks. The tracks include translation of photos of the Southern Ring and the Carina Nebula using sonification.
Matt Russo, the renowned musician speaks about it in the following words: "Music taps into our emotional centers…Our goal is to make Webb's images and data understandable through sound – helping listeners create their own mental images." So, the musicians and scientists interpreted the data and translated it into sound clips with the help of the visually impaired and blind community.
The "Cosmic Cliffs", a stunning heavenly object full of gas, dust, and stars, becomes a symphonic, plastic palate of sound. The dust and the gas have drone-like sounds. The red and orange parts of the picture have melodic tones. Points of radiant light are generally higher in tone.
There's no denying that the sonifications add novel dimensions to James Webb Telescope's discoveries, and they also make its findings more accessible people with low-vision and blind space enthusiasts.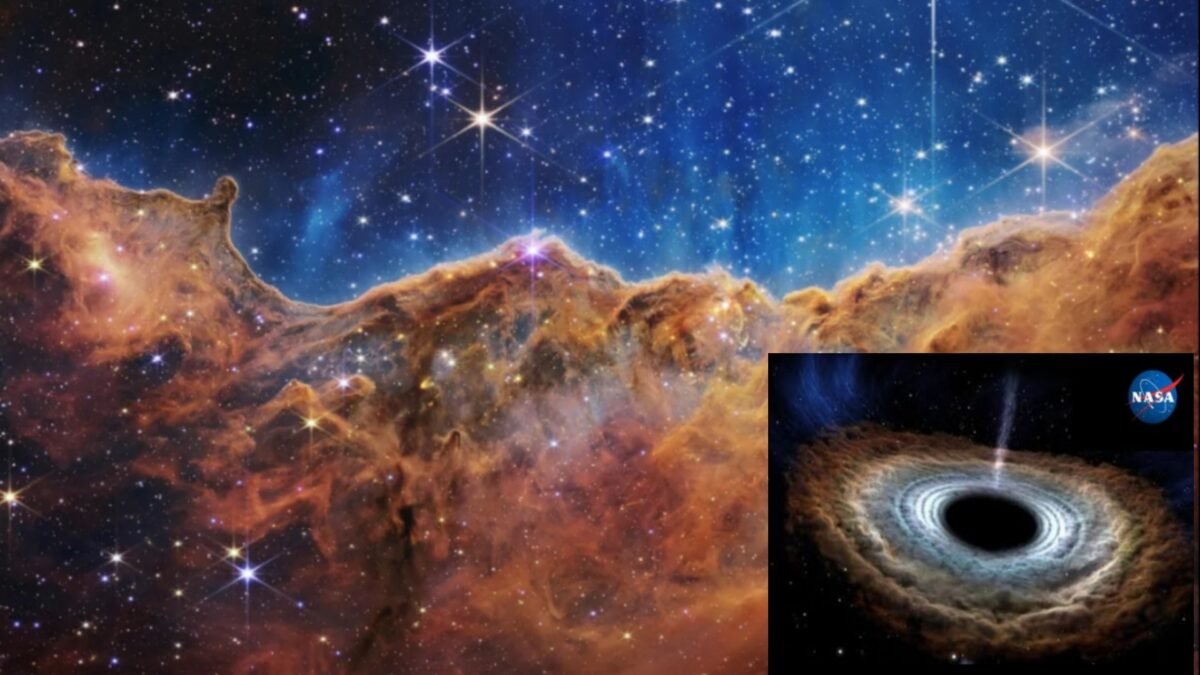 Christine Malec, one of the members of the low-vision and blind community who has worked on the James Webb sound project was thrilled to experience it for the first time: "When I first heard a sonification, it struck me in a visceral, emotional way that I imagine sighted people experience when they look up at the night sky.
The Takeaway
We may conclude by saying that the James Webb Telescope audio experiences are both familiar and otherworldly. They prove there are broader ways of exploring the universe beyond what we get to see with our human eyes.
Read More on Money Niyantran: