Bhuvneshwar Kumar, Bhuvneshwar Kumar IPL 2022 Price, Bhuvneshwar Kumar IPL 2022, Bhuvneshwar Kumar's stunning reply, Bhuvneshwar Kumar's reply to the reporters,
Latest Cricket News: Bhuvneshwar Kumar, after exploiting the swinging conditions to his heart's content at Edgbaston on the 2nd T20I, asserts that he is happy with his performance.
India's fast-paced bowler, Bhuvneshwar Kumar admits that the swinging conditions have been his greatest ally he created pressure on the England team. Even if the target was of 171 runs, England had a setback right from the first ball of the match as Bhuvneshwar took the wicket of Jason Roy, England's opener. The 32-year-old passionate cricketer then proceeded to fetch the wixket of Jos Butler in the second over of the innings. It was also quite easy for him to dismiss Richard Gleeson and thus got 3 precious wickets in 3 overs, allowing just 15 runs to the opposition.
After the match ended, Bhuvneshwar said to the press that the swinging conditions have acted in his favor as he bowled exceptionally well. Eve in the first match of the superb series, all he gave was 10 runs in three overs and took one wicket, thus assuring his team's victory by 50 runs.
Inn Bhuvneshwar Kumar's words: "Honestly, I do not know whether I am swinging it, it is the condition or it is the ball. If the ball is swinging, that is my strength so I look for attacking options then. In both these matches, the ball swung and I attacked and hence I got the wickets."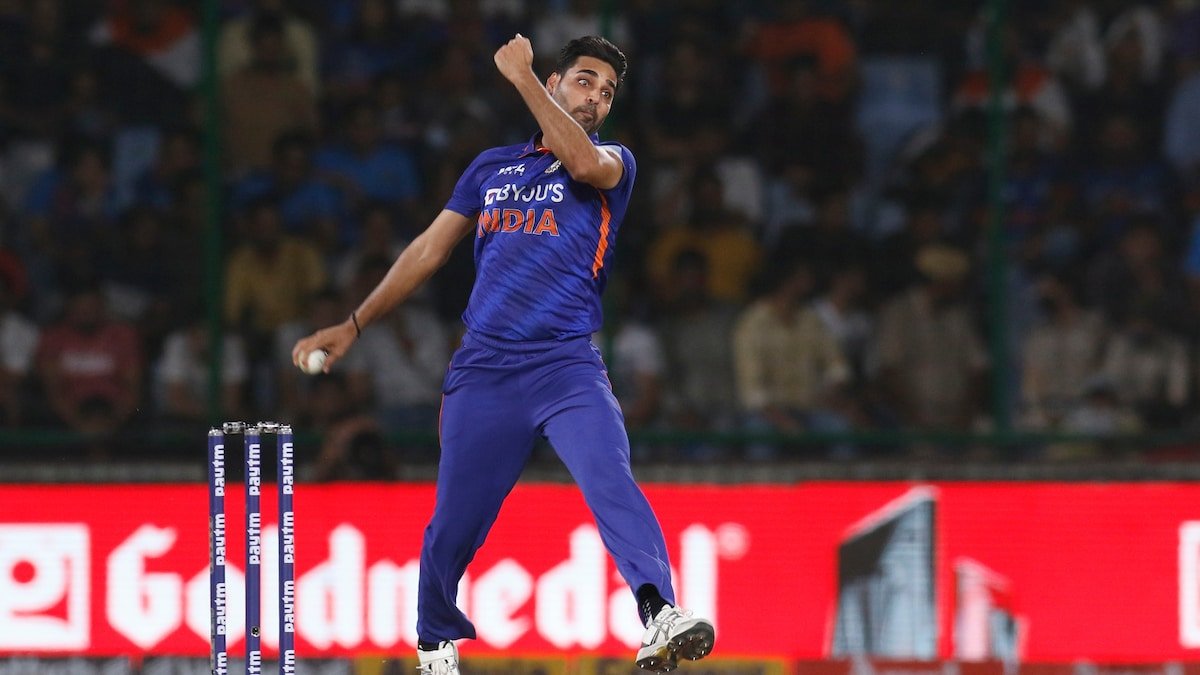 Speaking about team India's sensational lead in the T20 series, Bhuvneshwar Kumar says it doesn't surprise him that India is at 2:1 against England. The entire squad has utilized their skills well to reach this position. He sounded confident as he spoke about his and his playmates' determination and strategies to win the series. He mentioned that it is a team work and the team is gearing up to win the third match as well: "If we win the series 3-0 in the UK, it would be a very good feeling."
Read more: