A volcano on Kyushu, Japan's southern island, Sakurajima volcano eruption took place on the night of 24th July, 2022 (Sunday), spewing large rocks and ashes as far as 1.5 miles (2.5 km). The devastating Sakurajima volcano eruption took place at 8:05 p.m. and the government is closely monitoring the volcano to prevent damage.
It is no hidden fact that Japan has several active volcanoes and is sitting on the Pacific 'Ring of Fire'. Cases of volcanic eruptions and earthquakes are frequent in Japan. Last night, the Sakurajima volcano in Japan erupted, prompting high alert and forcing people residing in the vicinity to flee to safety. As per data collected by JMA (Japan Meteorological Agency), Sunday night's Sakurajima volcano eruption has triggered a massive fire reaching up to 2.5 km from its source, while its smoke covered a distance of nearly 300 meters. The agency has raised top level alert and immediately evacuated the area.
Suyoshi Nakatsuji, one of JMA's members asserted that the "residential sectors of Arimura and Furusato cities, which are within three kilometers of Sakurajima's explosion point, should be put on high alert."All the 77 citizens living in those two cities have been moved to safety to ensure that no life is lost in case the volcano erupts again.
In connection to the Sakurajima volcano eruption, a video is doing the routes on social media and TV, in which we see dark plumes and red-flaming rocks erupting from the volcano, located in Kagoshima. The viral video showing the eruption is shared across multiple social media platforms.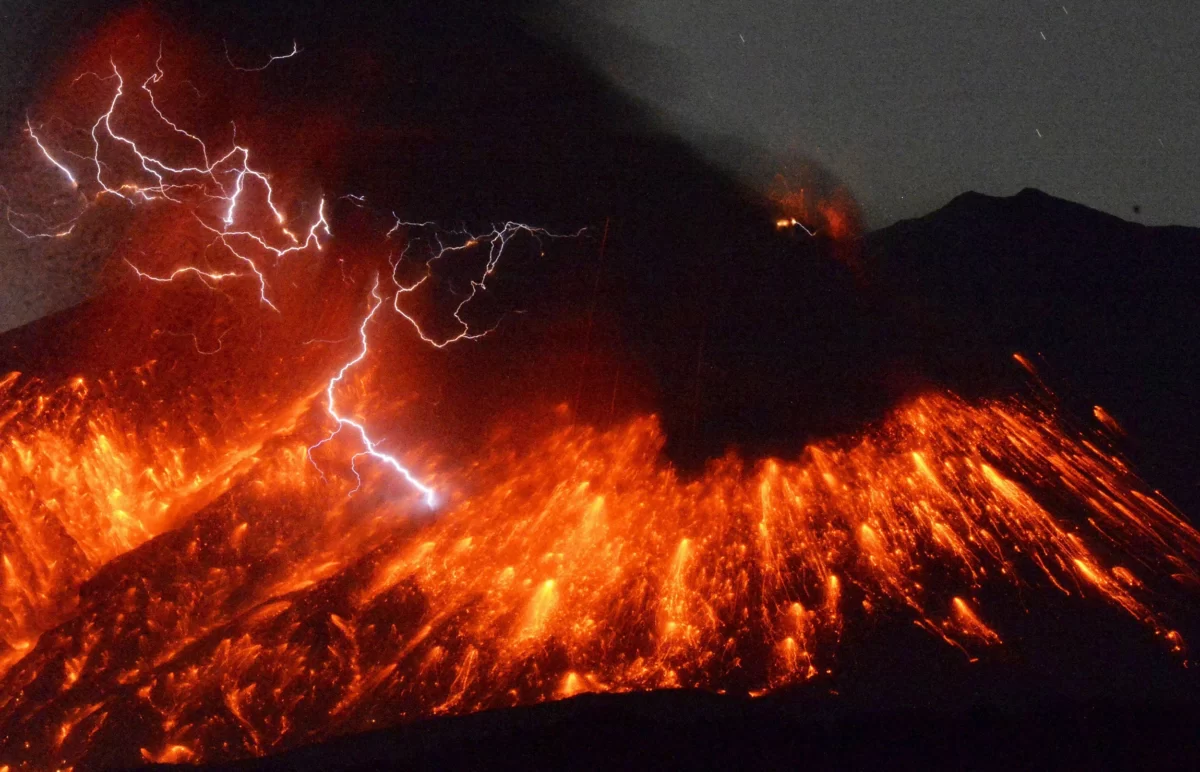 Sakurajima volcano eruption: Damage Report
Yoshihiko Isozaki, the Deputy Chief Cabinet Secretary, has confirmed that no damage has been reported yet. Fumio Kishida, the Prime Minister of Japan, has urged local municipalities to join hands and ensure that no harm is caused to the residents of the area. The situation is completely under control.
Read More on Money Niyantran: