Onam 2022, the biggest festival of Kerala is here! As the people of Kerala make lavish preparations to celebrate the yearly harvest festival in a grand manner, learn everything about Onam 2022 only on Money Niyantran. So, stay tuned to this article till the end to know all about the festival's history, importance, this year's date and puja vidhi.
When will Onam 2022 be celebrated in Kerala?
Onam is Kerala's annual harvest festival which symbolizes Mahabali, the demon king's homecoming. As per the Malyalam Calendar, this 10-day long festival is celebrated in the month of Chingam. Onam 2022 celebrations have started on 30th August, 2022 and will conclude on 8th September, 2022.
As per Muhurta Panchang, on 7th Sept Thiruvonam Nakshatra will start at 4:00 pm and it will culminate on 8th Sept at 1:46 pm. This is the puja timing for Onam 2022.
Spiritual Signicance of Onam
According to ancient myths, King Mahabali defeated the gods and declared his rule over Kerala. Even if he was a demon, he was a generous king and loved by people. The kingdom was peaceful and prosperous in his reign. His popularity threatened the gods and they asked Lord Vishnu to help them. Lord Vishnu disguised himself as Varmana and tricked King Mahabali into returning all the land he occupied on Earth to the gods. But as Lord Vishnu was impressed by Mahabali, he blessed the King with a boon that gave him permission to visit his former kingdom once a year. So, people of Kerala welcome their kind king Mahabali and celebrate Onam to honor him. Happy Onam 2022 to the residents of Kerala!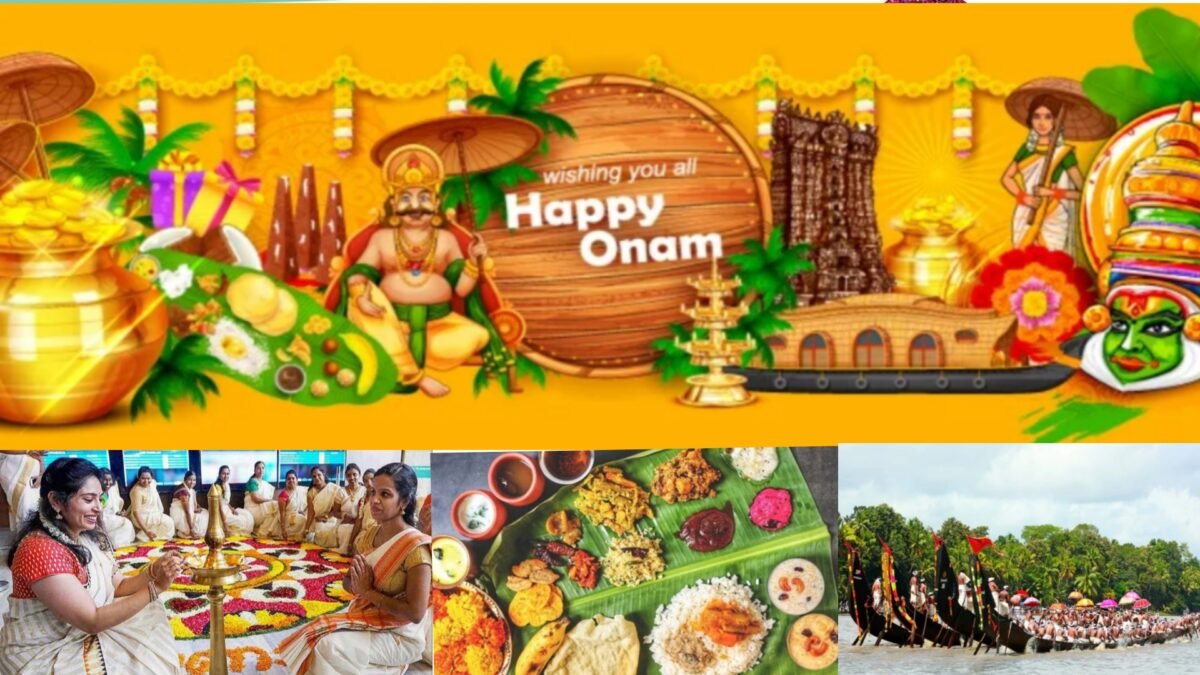 Onam 2022: Puja Rituals of the Famous Festival
If you are eager to celebrate Onam 2022 with your family, wake up early, shower and wear new clothes to worship Vaman Vishnu. Women decorate the house with floral rangolis, sing traditional songs and light lamps. The 'swinging ceremony' is quite popular on Thiru Onam and it involves hanging a swing from the high branch of a strudy tree. On the third day of Onam 2022, you should invite your friends and relatives and serve them the special 13-dish menu on banana leaves.
Read More on Money Niyantran: